Last updated: April 16, 2022
IT has now become something that we all have the greatest difficulty in the world to do without. Indeed, it's simple, today, all our life, we tend to spend it on a computer or a smartphone.
Despite this and the fact that knowledge in the computer world is beginning to become more and more common, we do not all remain experts in the field and it is moreover something quite understandable when we think about it.
For example, you don't need to be an expert mechanic to pass your driver's license and get around by car. The problem is that in mechanics, like in computers, when something starts from wrong, it helps to have knowledge and if you don't, you can get stuck for a while.
Indeed, this is for example the case of the error that brought you to this article. On this error, you are then informed that the msvcr120.dll is not found and you are not sure what to do and what not to do to solve this problem.
But don't panic, we will help you. Indeed, we are going to come back to the points not to be overlooked when you are in the process of solve your missing msvcr120.dll problem and, normally, it should soon be only a distant memory.
When does this error appear?
Okay, before we get into more detail on how to solve the problem of msvcr120.dll missing, let's try to understand it without necessarily going into the details. You will have noticed that the missing file is called a DLL.

But then, what is hidden behind this acronym? Well, it's simple, it's a library that will contain code, as well as data that will later be able to be used by several programs for their operation.
Problem, if these programs need this data, but this file is missing, they simply cannot run and this is where your problem comes in with software that unfortunately refuses to launch despite your best efforts.
Beware of sites that offer to download the file
On paper, we say to ourselves that if it's a simple question of a missing file, why not just add it. Besides, if you typed on the internet the name msvcr120.dll or any other DLL who would be absent, you have certainly had answers.
Indeed you have sites that allow you to download this DLL directly and we say to ourselves that afterwards, everything will be resolved and that it will only take us a few minutes in the end. But if it was that easy, we wouldn't have made articles for you.
This method, it actually causes two problems. The first is that like every item you download from an unknown site, you have no certainty that it does not contain other programs like malware.
Moreover, this error message may be only the tip of the iceberg and even downloading it peacefully, the problem may not be solved that way. So how?
Did you delete it by mistake?
Well for this first tip, we will ask you if this error appears on a new application only or also on applications that you used to use before.
If so, well, to err is human, and you may have just deleted it while trying to put other stuff in the trash. Do not hesitate to take a look there, it can save you precious time.
If this file is in the trash, then you just have to right click on it and choose to restore it. Normally, you shouldn't have any more problems. If not, let's continue exploring the steps to fix the problem.
Reinstall Virtual C++ Redistributable packages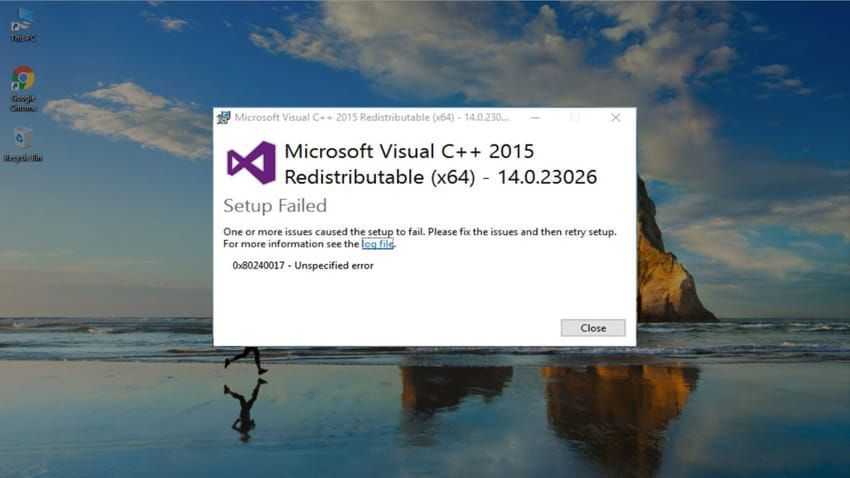 Virtual C++ Redistributable packages is a program that you probably do not remember having installed on your machine and for good reason, it is installed as standard, but it is the one that may be the cause of your problems.
Indeed, like any application, by dint of being used, it sometimes happens that a file ends up matching or being deleted completely involuntarily. So the best thing in this case is to do a big spring cleaning.
Just go to the official website and download this program again. Then, reinstall it again on your computer, then test to see if that solved the problem. If so, congratulations, if not, we'll have to start going a little deeper.
Try typing these phrases in the command prompt
For this, we will use what is called the command prompt and which will allow us to enter orders directly so that your machine executes them. To open it, just type cmd in your computer's search bar, right-click on it and click Run as administrator.
Once this is done, what we are going to do is simply launch a scanner and to do this, we will have to enter the following command:
Sfc / scannow
Wait patiently for the scan to complete and an error should be found.
If it is displayed as solved you should not have any more worries, if not, type the following command:
sfc / verifyonly
Wait a few moments again and if the error persists, there is one last command to enter:
DISM / Online / Cleanup Image / RestoreHealth
In the majority of cases, the problem should then be completely resolved at this third stage.
Go through an external software like Glarysoft Registry Repair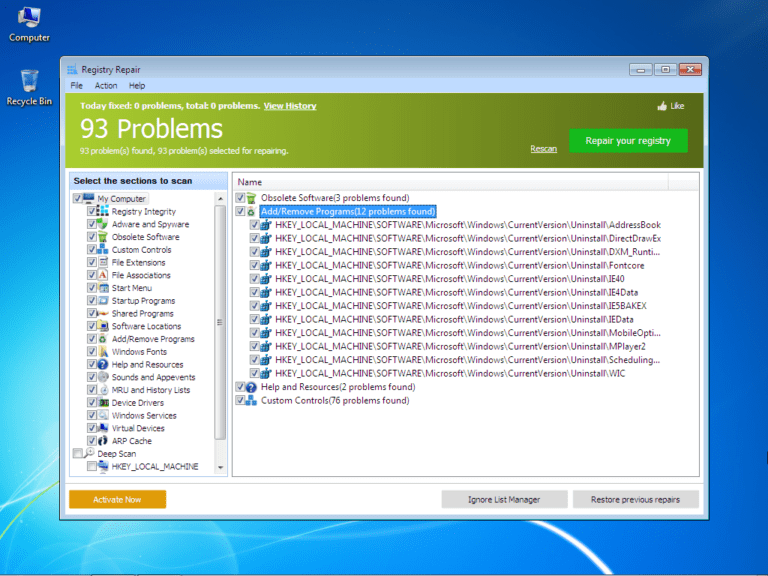 If ever the problem is not solved or if you absolutely do not feel comfortable using the command prompt, there is one last solution available to you, that of external software.
You can imagine any recurring problem, developers have thought of a solution and this one is no exception to this rule. This program that we recommend to you is Glarysoft Registry Repair which is not only very intuitive, but on top of that very effective.
The good news is that it is free, so you would be wrong not to take advantage of it to solve your problems. That's it, you should now have no more worries about this DLL file which was poisoning your life.